Your Holidays

"Made in Italy"
Italy isn't a country where you go to vacation – this is a place where you go to live ! From the ancient ruins of Rome and the fascinating sculptures in Florence to the scenic Amalfi Coast and stunning coastline along the small Cinque Terre villages, Italy makes vacation dreams come true.
Italy offers some of the most fabulous destinations in the world. It runs from the Alps to the central Mediterranean Sea and includes the islands of Sicily, Sardinia, Elba and about 70 other smaller ones. There are two small independent states within peninsular Italy: the Vatican City in Rome, and the Republic of San Marino.
Lose yourself in the green rolling hills and taste mouth-watering cuisine in Tuscany; sip a great limoncello while taking in the sapphire surf of the sea; step back in history in Pompeii and at Sicily's ancient Greek structures; shop in Milan's famous fashion district; savor the beauty of Lake Maggiore; marvel at the fantastical cream-colored figures of the Trevi Fountain; and relax at a neighborhood trattoria with a ruby-red glass of the country's best Chianti. In addition to the must-see sights - like the Colosseum, Sistine Chapel, and Roman Forum in Rome; Michelangelo's David in Florence; St. Mark's Basilica in Venice; St. Francis' Basilica in Assisi; and Pisa's Leaning Tower - our tours of Italy include experiences you won't get anywhere else. Enjoy a romantic gondola serenade in Venice; savor a parmesan cheese tasting in Parma and a balsamic vinegar tasting in Modena; visit the Holy Stairs in Rome; and much more.
Our tours covers Italy like no one else.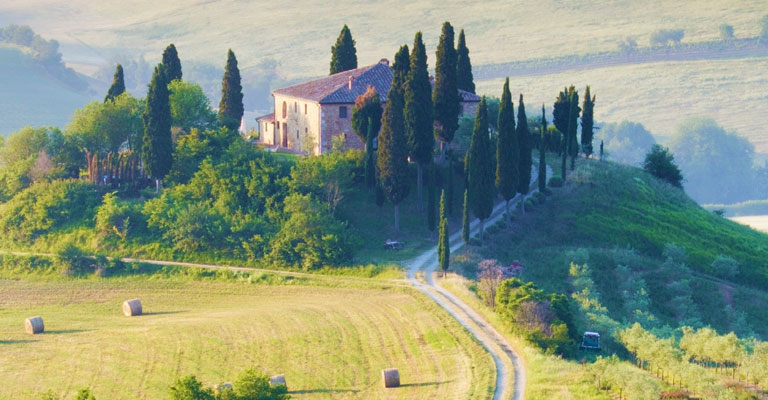 Central Italy
Places in Italy
Italy offers so much to see and do that it would take a lifetime to explore.
Visit the best places in Italy with us: Rome, Venice, Florence, Milan, Tuscany, Amalfi Coast, Cinque Terre, Sicily.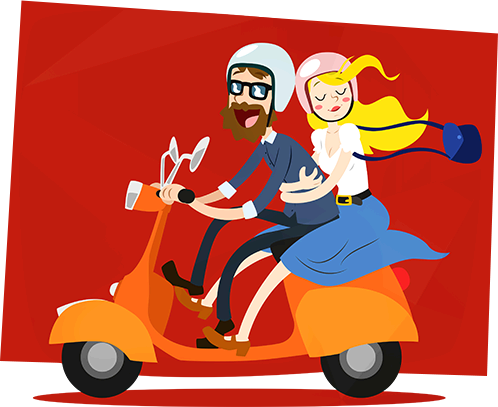 All Tours in Italy

and Vacation Packages
Our Italy tours offer everything you could desire in a vacation. For value-minded travelers, Italy has so much to explore - vibrant cities, medieval hill towns, beautiful countryside, and scenic coasts. Taste the tradition cuisine and wines in Tuscany and Veneto; step back in history in Pompeii; and glide through the canals in Venice. Or discover the hidden treasures in Italy's world-class shops and relax by Lakes Como and Maggiore. Our guided Italy tours give you all these delightful opportunities at an affordable price.
Find My Perfect Holiday
---